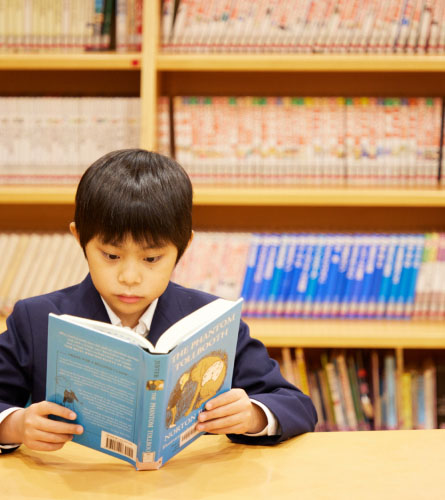 English Immersion Education
By being immersed in English every day, students naturally acquire skills and proficiency in English.
Linden Hall School has adopted English immersion which means almost all classes are taught in English except Japanese and Moral Education. Immersion means "to be surrounded by" and language study is conducted while students are immersed in English. During the elementary school years, because students gain the ability to understand spoken English, they learn English naturally through communication in school while simultaneously learning each subject.