On Friday, April 1 and Saturday, April 2, fourteen students in grades 8 through 12 collaborated with students from Fukuoka Daiichi High School and Japan University of Economics to collect donations in support of refugee students from Ukraine in front of the Parco department store in Tenjin, Fukuoka.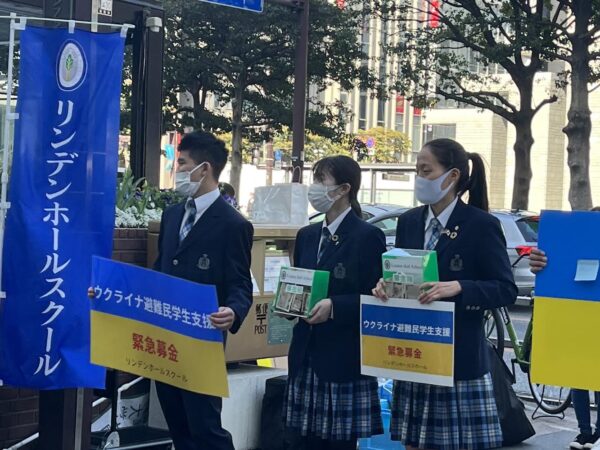 They are planning to use the collected monies to help fund a year's worth of learning materials, living costs, staffing, and translation needed to support the refugee students that the Japan University of Economics is accepting from March this year from National Taras Shevchenko University of Kyiv and Lviv Technical Academy .

A big thank you to all of the contributors!