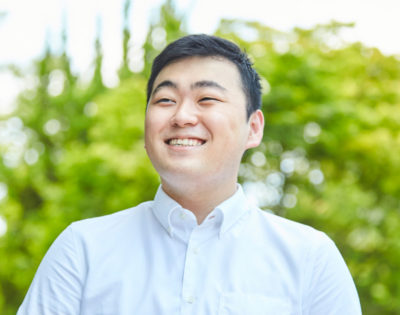 Graduated in 2018
Tasuku Aibe

Currently studying at Waseda University,
Department of International Studies
(Studying overseas at Columbia University
while attending Waseda University)

I was able to cultivate an agile mind.
In the IB course, I have acquired the ability to think flexibly, especially when trying to understand others' thinking patterns. The active learning* approach in the IBDP classes required me to derive and logically explain my own ideas, all while learning to listen to others' opinions. For example, I found that when I was commenting on a difficult poem, listening to others' opinions helped me find clues to understanding the most challenging passages as well as develop further my own ideas. One of the highlights of the IB experience was learning to integrate new perspectives rather than clinging to my own way of thinking. Under the guidance of an international teaching team, I learned about diversity in values and developed a more open mind.
*Active learning - A collective term for active teaching and learning methods such as group discussion, debate, and group work.
I became interested in Japanese philosophy and thought after studying abroad.
In university, I'm studying political theories and ideas. At Columbia University, where I studied philosophy and political thought, I read a lot of literature. While I enjoyed analysing the works of thinkers from France, England, Germany, and so on, I began to wonder why Japanese thinkers weren't included. It was through studying Western philosophy at a university overseas that I became more interested in Japanese philosophy. Today, I am planning to further explore philosophy and thought in graduate school.